Co-Founder & CEO of 99.co
Darius Cheung is the co-founder and CEO of 99.co, the fastest growing real estate portal Southeast Asia.

Prior to founding 99.co, Darius was the Director of Consumer Mobile Technology at McAfee, which acquired tenCube, a Singapore-based mobile security company Darius founded and served as CEO for 5 years.

Darius was been selected as BusinessWeek's Best Young Entrepreneurs in Asia, and for his contribution to the entrepreneurial ecosystem, Darius was awarded the Singapore Youth Award, Singapore highest youth accolade. He is also an angel investor in a dozen startups, a Venture Partner at Golden Gate Ventures, an Entrepreneur-in-Residence at INSEAD and serves on the Board of Trustee of Action Community for Entrepreneurship (ACE).
Associate District Director of PropNex Realty
Alex Goh is the Associate District Director of PropNex, who joined the industry right after National Service. Having started his career at the tender age of 21, he has had 11 productive years in the real estate industry.
A spirited individual with great drive and ambition, Alex leads a team of close to 100 in PropNex. Recognised for his leadership skills and being able to generate leads in new launch projects, he has helmed the role of project-in-charge for multiple launches, including Affinity at Serangoon, Twin Vew, and Daintree Residence.
Alex is also passionate about sharing his knowledge and experience in the real estate industry with others. His expertise have been called upon many a time at consumer seminars where he shared readily and engaged the audience with the latest information in property trends.
His genuine passion for all things property has been recognised by clients and team members alike. Alex belongs to a rare breed of real estate professionals who is powered by the motivation to help his clients make the best property-related decisions for the betterment of their families and finances.
Use "HURRY30"
to enjoy 30% OFF tickets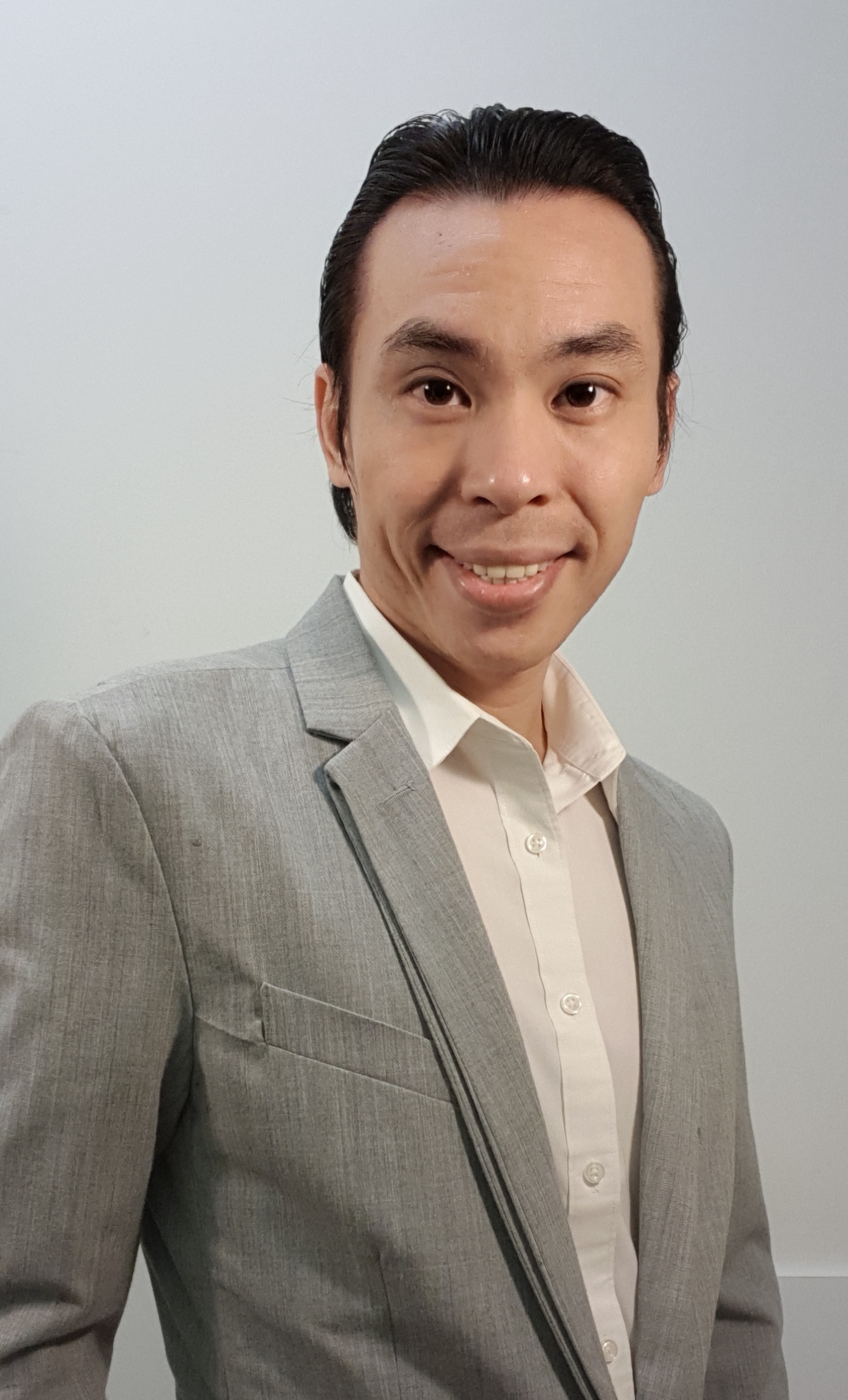 Founder of Empower Advisory
Douglas Chow is the founder and principal consultant of Empower Advisory that warns the public about investment scams and guides clients to make good decisions in stock and property investments. He graduated from the National University of Singapore with a Bachelor Degree in Real Estate and was awarded the Dean's list in 2001. He also has a Master Degree in Applied Finance from the University of Adelaide.

Prior to founding Empower Advisory, he worked in companies like OCBC, PwC and Grant Thornton where he worked in the area of SME banking and corporate advisory covering M&A, valuation and IPOs. He also worked for the Ministry of Trade and Industry where he engaged top civil servants and led a team to improve Singapore's business regulations via the Pro-Enterprise Panel.
Paul Ho is the founder of www.iCompareLoan.com. He holds an a B.Eng(Hons) Aberdeen University (UK) and a Masters of Business Administration (MBA) from Macquarie Graduate School of Business (MGSM) Australia. He also serves as President of Macquarie University Alumni Association of Singapore, Management committee of Australia Alumni Singapore and was the former Hon. Secretary of British Alumni.

Passionate about helping people enhance their wealth and in making money work harder for them, Paul has been featured on South China Morning Posts, Xinmin Daily, Lianhe Zao Bao and has been interviewed on Channel 8 狮城有约, 分访谈, 938 Live, and Love 972. He has also been a guest speaker for SmartExpo, NUH, NTU, ERA, and Propnex to name a few.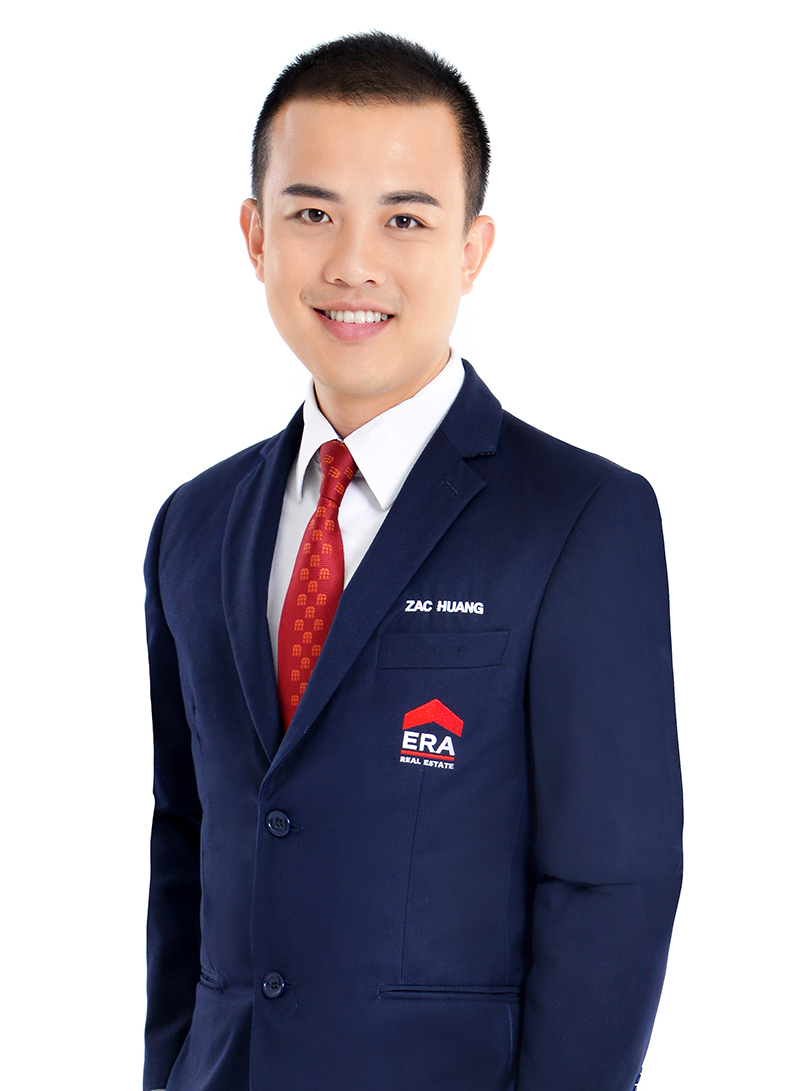 Executive Group Division Director of ERA
Having joined the property industry at the age of 23, Zac Huang has garnered 13 years of in-depth real estate experience. The former SAF commando now helms 15 divisions in ERA as an Executive Group Division Director.
Zac has worn many hats in the course of his real estate career - these include being a property investor, real estate trainer, book author, and mentor to over 350 associates. His achievements have won him mentions in major press and websites, while his property consumer seminars and property investment training sessions often attract positive turnouts.
Zac focuses mainly on private properties in the resale and new launch segments and has worked closely with reputable developers. Currently, he serves as the appointed project director for Rivière, New Futura, Martin Modern in the Core Central Region (CCR).